Home
>
News & Events
>
Watch our Cardiopulmonary Program Feature on Ch.10 Health Check
Watch our Cardiopulmonary Program Feature on Ch.10 Health Check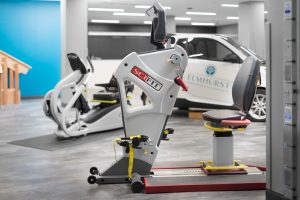 PROVIDENCE, R.I. (WJAR) —
A new program is featuring comprehensive cardiopulmonary care. The new 12-bed transitional care unit is part of the Elmhurst Rehabilitation and Healthcare Center on the campus of Roger Williams Medical Center in Providence.
"I've got pulmonary hypertension. Just bad lungs," said Diane Iacchini, who has been in the unit since it opened a month ago. "I've been here for about two weeks now," said Arthur Bettencourt, another patient in the unit.
"This is catching on," said Garrett Sullivan, with Elmhurst.
To watch our feature on Ch. 10 and read the spotlight article in its entirety please click here.