Susan Misto
Administrator
Sue Sampson
Director of Nursing
Sharon Fusco
Director of Social Services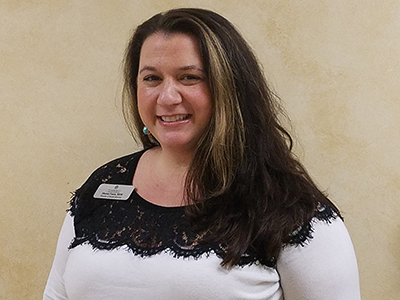 Sharon Fusco is a native Rhode Islander. She earned her Bachelors of Social Work as well as her Masters of Social Work from Rhode Island College. After working for the Department of Elderly Affairs, 14 years ago, Sharon did an internship in long term care at Elmhurst and has remained ever since. In addition, she leads the Eden Alternative Committee and the Celebration of Life Program.
She is an adjunct professor at Rhode Island College; Vice President of the RI Healthcare Association for Social Work; member of the Charter Care Ethics Board; and in 2009 was Social Worker of the Year for RI.
Her calling to this work is to improve quality of life for seniors in Rhode Island. She wants to be a leader to facilitate culture change and acceptance.
Amybeth Dunphy
Director of Admissions
Amybeth Dunphy was born and raised in Rhode Island. She earned a B.A. in Justice Studies from Rhode Island College. Her family owned a skilled nursing facility in Pawtucket which Amybeth grew up in and started working there at the age of 14. The family started her in the dietary and laundry departments. She continued working there all through college. Amybeth eventually transitioned to the admissions department and became a District Director of Sales & Marketing for a national nursing home chain in the Boston market. Most recently she was a specialist in central admissions for a national company and was based in Needham, MA.
Amybeth stated she has always liked working with the elderly and knew from a young age that this was the business she wanted to be in.
Kelly Woolmington
Director of Life Enrichment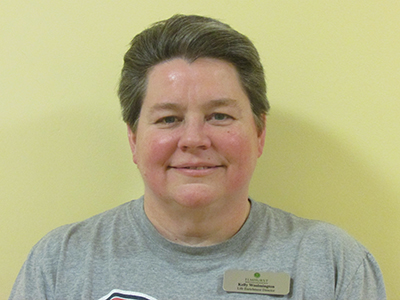 Kelly Woolmington was born in Ohio and has lived in numerous states and resided in Rhode Island for the last 20 years. She earned her Associates Degree in Animal Science from Ohio State. Over the years, her jobs have been multifaceted – receptionist, computer programmer, baker and day care operator. 20 years ago, she entered long term care as an activity director. Kelly is certified as a National Activity Director and is a Nationally Certified Dementia Practitioner. She is also a member of MASCAP – Massachusetts Council of Activity Professionals.
When asked why she choose this line of work, Kelly replied, "I love the population and want to make a difference. I want this to be homelike and the elders deserve the best we can offer them".
Susan Miller
Clinical Liaison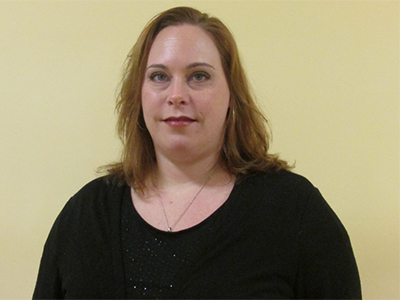 Susan Miller was born and raised in Rhode Island. She has an Associates Degree in Liberal Arts from Community College of Rhode Island and is a Medical Administrative Certified Assistant, Katharine Gibbs College. Susan began her career in long term care at age 16 beginning in the dietary department. She has progressed through the ranks from dietary, to receptionist, to unit secretary, to data entry MDS and med sheets then to Director of Admissions. She then became a specialist in central admissions for a national nursing home company and recently joined Elmhurst. Susan is active in the Lions Club. Her commitment is to helping people and seeing positive outcomes.
Mary Anne Bilbo
Respiratory Therapist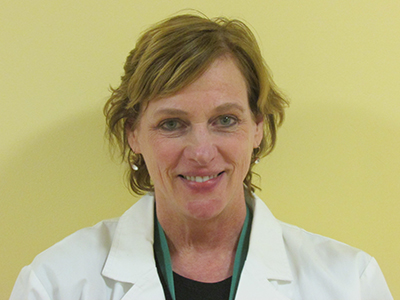 Mary Anne Bilbo was born and raised in MA. She graduated from Laboure College in MA as a Respiratory Therapist. Her work history is 35+ years in hospital settings.
She is licensed in RI and MA. Also certified ACLS and BLS. Mary Anne is affiliated with the National Board of Respiratory Care and American Association of Respiratory Care.
Mary Anne enjoys direct patient care and improving quality of life for her patients.
Tiago Gomes
Director of Dining Services