Home
>
News & Events
>
Celebrating Occupational Therapy Month with Elisabeth Gardner, OTR/DOR
Celebrating Occupational Therapy Month with Elisabeth Gardner, OTR/DOR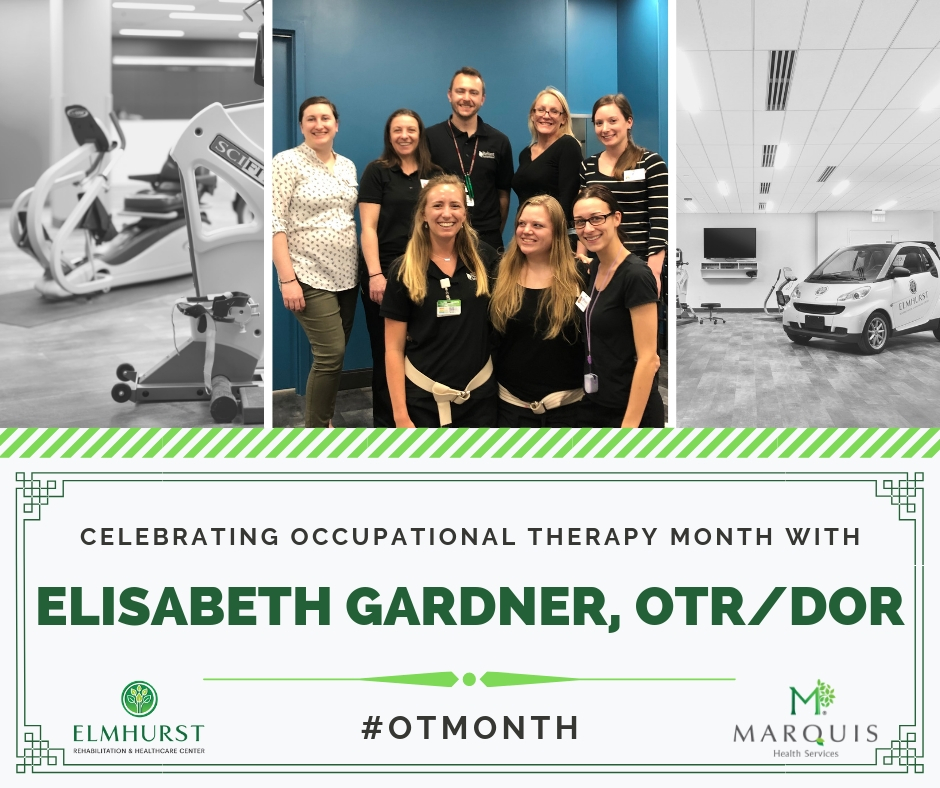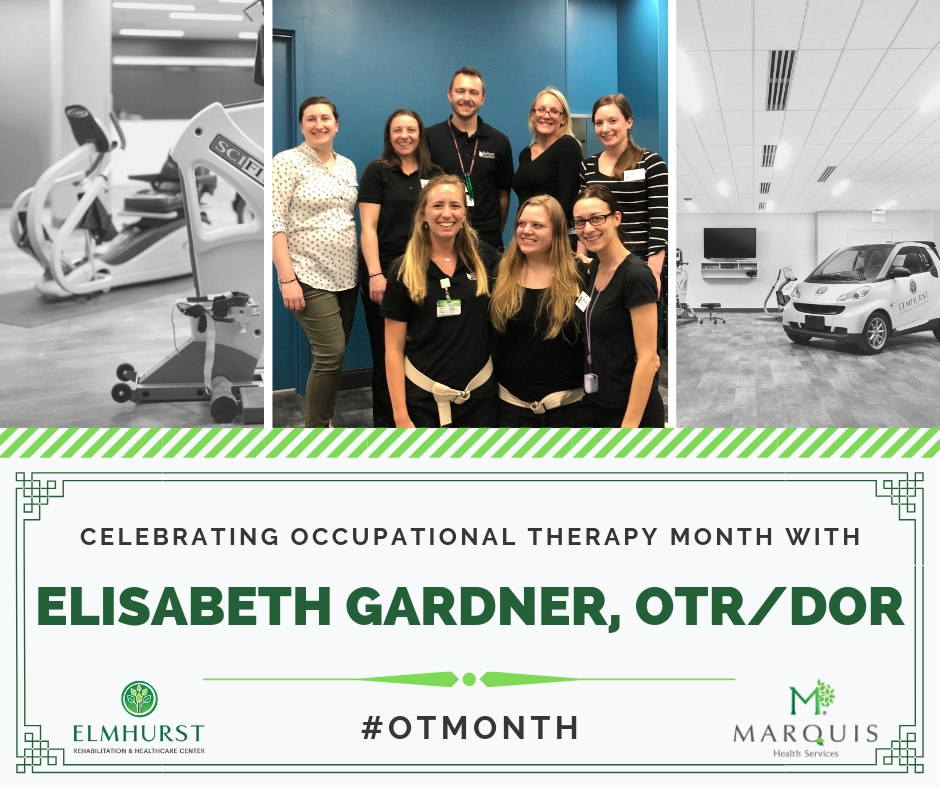 As we celebrate Occupational Therapy Month we would like for you to learn more about our very own Elisabeth Gardner, OTR/DOR.
1. What is the best thing about being an Occupational Therapist?
A. Restoring quality of life to those who we serve.
2. What's been one of your proudest moments working for your center?
A. Being able to see the programs in our rehabilitation gym evolve and become stronger.
3. What do you like to do when you're not in the Therapy Gym?
A. I really love spending time with my kids.
4. What inspires you?
A. The people who I work with each and every day are my inspiration.
5. If you could pick one superpower, what would it be?
A. I would have to say I would love to have a magic wand.
6. What is the song title that best describes your personality?
A. The best song to describe my personality would be, "I wear my sunglasses at night".
7. What are six words or less of advice for others in your profession?
A. Always remember to "Be present in all that you do."